Dedicated to Health and Wellness
Ad-din Pharmaceuticals Limited has a long history of producing high-quality medicines at affordable cost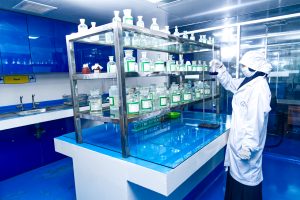 committed compassionate

caring

high calibre community oriented changing lives
Ad-din Pharmaceuticals Ltd. has started its humble journey since 1 August 1996. It is a promising company for manufacturing world-class and top-quality pharmaceutical products in Bangladesh. We are currently producing more than 70 products in different dosage forms covering broader therapeutic categories which include antiulcerants, analgesics, cardiovascular, antidiabetics, gastrointestinal, respiratory disease etc. among many others. Through the outstanding knowledge, professionalism and expertise of more than 60 employees, we are steadily building upon our facilities, competence and also portfolio to meet the growing health care requirement of our nation.
Feel free to enquire regarding any query.
New Products .............