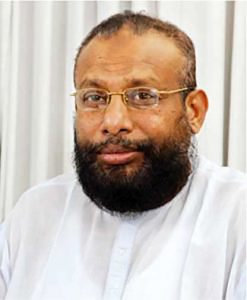 Thank you for your visit to our web site and your interest in Ad-din Pharmaceuticals Ltd.

Ad-din Pharmaceuticals Ltd. can be seen as one of the most vital area affecting the health of a nation and thus the strength in this sector can define a country's growth and can affect it both adversely and favorably. Through quality, diligence and hard work, Ad-din Pharmaceutical Ltd. is dedicated to provide the best in pharmaceutical care. We aim to keep our customers and beneficiaries satisfied.

Prior to concluding, we would like to thank all of our employees for their commitment, and our business partners for their continued and valuable support in this endeavor.

Twenty years ago, we have decided to embark on a long, formidable journey, modestly 'armed' with very few resources while having many hopes and daring dreams. Now Ad-din is the pioneer in Bangladesh healthcare sector with complete healthcare services- Hospital, pharmaceuticals manufacture, Nursing institute & Medical College and Hospitals.

Looking ahead, we are determined to achieve our goal of becoming a force in affordable healthcare solutions, and to do this we will continue to capitalize and build on the unique fundamentals of our values, people and products by encouraging innovation, entrepreneurship and growth.

Dr. Sheikh Mohiuddin